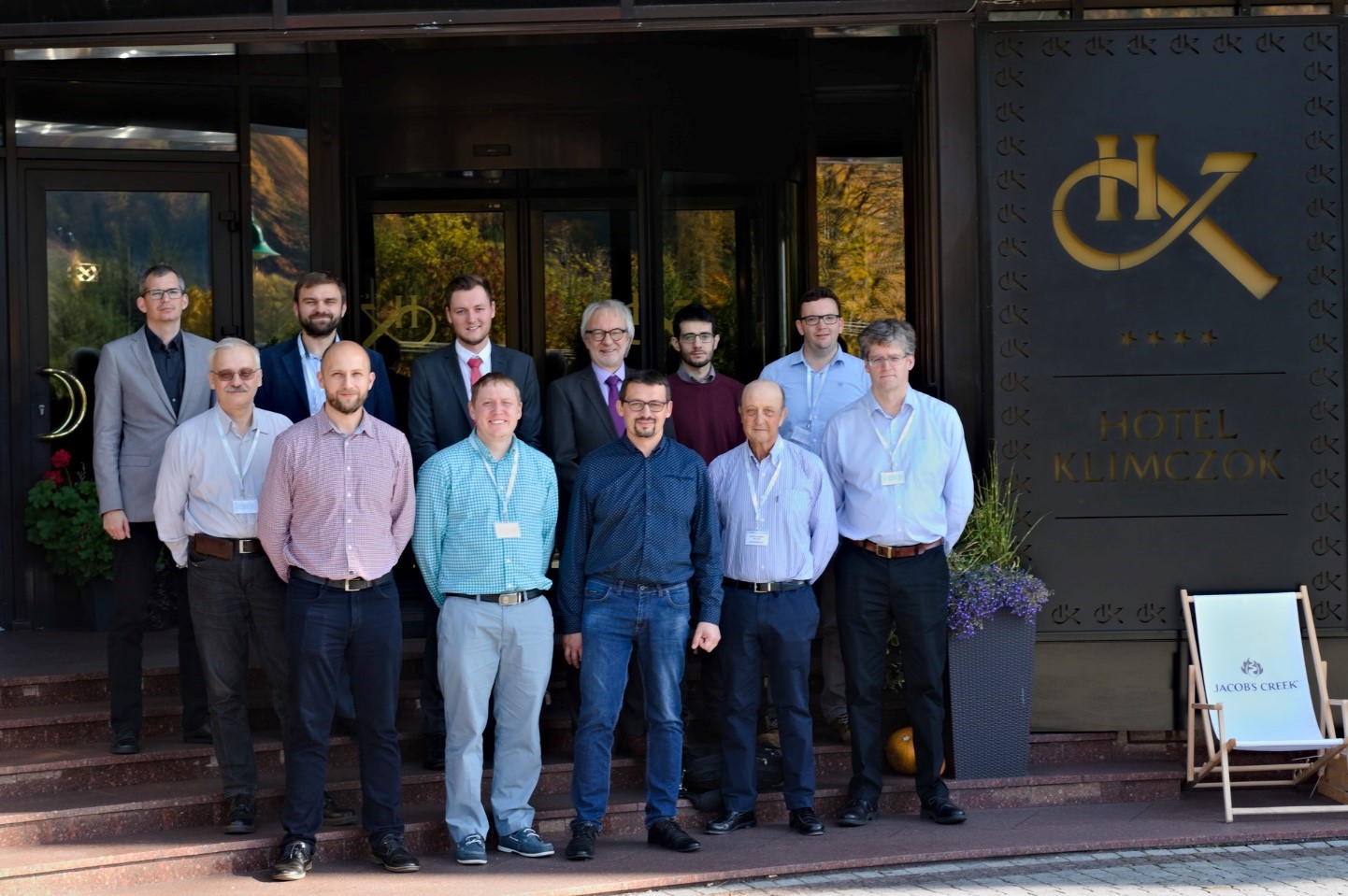 Sesion PRASS III during IMTech-KOMTECH conference (Chairman: Dariusz Jasiulek & Andrzej Drwięga).
D. Jasiulek: Brief presentation of the project objectives
René Oberhaus, Dipl.-Ing. Axel Studeny, Dipl.-Ing. (FH) Thomas Geldmacher, Dipl.-Ing. Ulrich Langosch: Evaluation of physical models to improve numerical modelling for longwall mining. DMT GmbH & Co. KG.
M. C. Tonkins, A Fernandez Guijarro,  M. .L Eyre, A Gullon Buceta , D. Jasiulek , J. S. Coggan: Evaluation of brittle fracturing in sedimentary rock through laboratory analysis and computer simulation
D. Jasiulek,  S. Bartoszek, J. Jagoda, J. Jura and M Płonka: Shield Support Monitoring System
S. Rajwa, Z. Lubosik, M. Płonka: The warning about the hazardous events in longwall working based on data from monitoring system.
J. Lubryka: Shield Support Monitoring System – Bezprzewodowy system pomiaru wielkości fizycznych w przestrzeniach zagrożonych wybuchem.